Introduction to Home Education

"Where do I start? I've never planned my child's curriculum before."
"How do I know if my child is really learning what she needs to learn?"
"What skills do I need to be an effective teacher?"
At the Coalition for Responsible Home Education, we hear questions like these all the time. Many new homeschooling parents want to provide a quality education for their children but aren't sure where to start. A growing number of parents are turning to homeschooling for the first time due to the COVID-19 pandemic. To meet this need, we've created an online course that will answer these questions and more. Our goal is to give YOU the tools you need to homeschool your children in a way that is memorable, positive, and effective.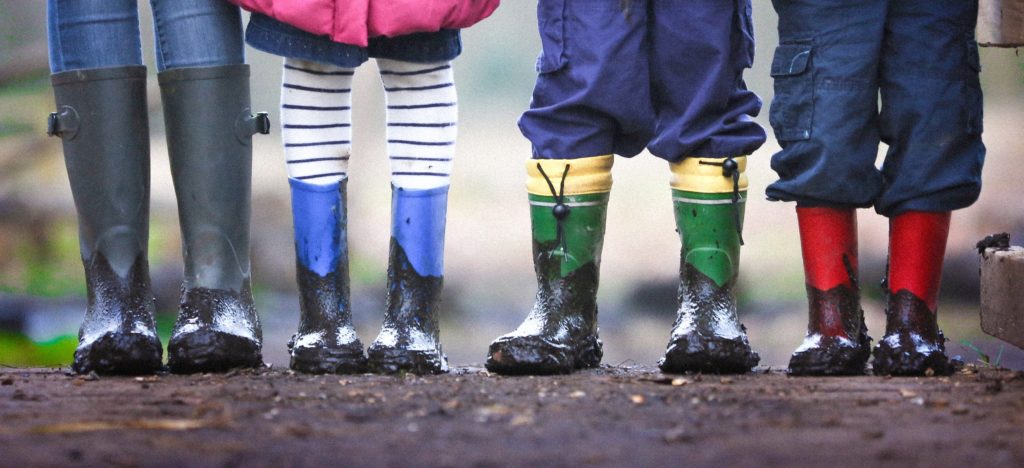 ---
ABOUT THE COURSE
Introduction to Home Education is an online course designed to help prepare you and your child for a successful homeschooling experience. The course will cover the most important topics a new home educator will need to know, including: understanding and fulfilling legal requirements for homeschooling in your state; setting educational goals and reflecting on your values as a home educator; selecting and designing your child's curriculum and learning materials; and assessing your child's learning.
With the help of your instructor and feedback from your classmates, you will develop an Individualized Home Education Plan (IHEP) that outlines goals, outcomes, measures, and methods for homeschooling each of your children – whether you are homeschooling one child, two, or more. The IHEP you develop for your child is an invaluable tool that you will be able to use all school year as you work to stay on track and preempt challenges — and you'll have a chance to put your IHEP into practice and refine it as the school year begins!
Intimidated? Don't be — we're here to help! You don't have to have everything figured out before the semester starts. Your instructor will walk you through the process of getting started homeschooling step-by-step, preparing you to provide your child with a first-rate education at home — whether you homeschool only until the COVID-19 pandemic is over, or for the rest of your child's K-12 experience.
---
COURSE DETAILS
Format: Online Learning
Tuition: $300
Introduction to Home Education is an online course containing 8 weekly modules that include individual reading and assignments, peer discussions and reviews, and quizzes. In addition to working independently, you'll interact with your instructor and classmates through an online class portal; attend two live individually scheduled one-on-one video meetings with your instructor; and receive twice-weekly written feedback on your assignments. By the end of the course, you will develop and received feedback on an Individualized Home Education Plan (IHEP) that can be used to guide your homeschooling progress throughout the school year.
The course is designed for flexibility and has no regularly scheduled meeting times. Your instructor will be available to answer your questions throughout the course.
Start Date: Monday, August 3, 2020
Duration: 8 weeks
Expected Time Commitment: 12 – 18 hours per week
---
COURSE SCHEDULE
The course will begin on Monday, August 3rd. The last assignments will be due on Sunday, September 27th, and final feedback and grades will be submitted by Friday, October 2nd.
Week 1: Introduction to the Course + Introduction to Homeschooling modules
Week 2: Children's Rights and Parental Responsibilities
Week 3: Legal Requirements
Week 4: Educational Standards
Week 5: Curriculum Design
Week 6: Challenges of Child Development
Week 7: Assessment and Evaluation
Week 8: Finalizing the IHEP
---
ABOUT YOUR INSTRUCTOR
Dr. Chelsea McCracken has spent the last two years as an Assistant Professor of Interdisciplinary Studies in the College of Education at Dixie State University (St. George, Utah). Dr. McCracken developed and taught an original online course in which college students wishing to design their own degree program are guided through creating an Individualized Academic Plan. She also taught a companion course where students create their own portfolio to demonstrate they have met their learning objectives.
Dr. McCracken has worked for the Coalition for Responsible Home Education since 2013, and has a firm grasp on the research on homeschooling and on homeschooling methods. Her groundbreaking study on homeschooled students' academic achievement in Alaska will be published in ​Other Education in July​ 2020. Dr. McCracken holds a Ph.D. in linguistics from Rice University and is the author of A Grammar of Belep (De Gruyter Mouton, 2019).

View the full course syllabus here.
---